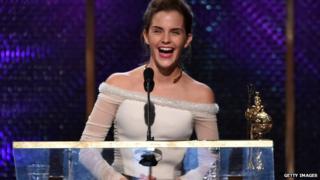 Getty Images
Harry Potter actress, Emma Watson, has been named Britannia British artist of the year at a ceremony in America.
The awards in Los Angeles honoured film and TV talent from both the UK and the US.
She said it was ''amazing" and "awesome'' to be given the prize.
British actor and comedian, Rob Brydon, hosted the ceremony.