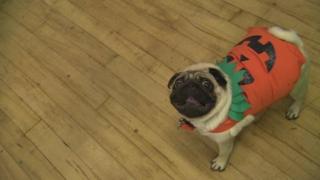 The Halloween party for pugs
Lots of you might be dressing up for Halloween today but it's not just humans getting in the spooky spirit.
Oh no! Dogs at a doggy day care centre in Lancashire are also getting in on the act.
Ricky went along to the Halloween party especially for pooches.