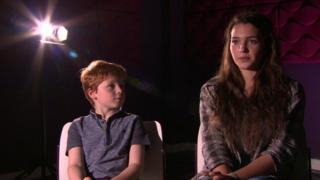 Watch: Kids give their views on Afghanistan
The last British soldiers in Afghanistan are now on their way home.
The war in Afghanistan began in 2001, when a group called the Taliban took control of the country. They allowed an extremist organisation called al-Qaeda to have training camps there.
Al-Qaeda was responsible for killing many people. In 2001 British and American troops were sent to the country.
Since then, the Taliban have been driven out of the capital city of Kabul, but there is still violence in Afghanistan, and the country is still very poor.
These children from the UK spoke to us about how they felt when members of their family went to war, and what it feels like to have them home again.
Over in Afghanistan there have been some improvements, with girls going back to school, and homes being re-built.
These kids spoke to us about what their life is like now the British troops have left and what this will mean for them.