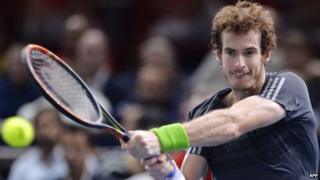 AFP
Andy Murray is one win away from securing a spot at the World Tour Finals in London.
Murray, who's currently playing in Paris, beat Julien Benneteau 6-3 6-4 today.
He needs to reach the quarter-finals in France to secure his place in London.
The World Tour Finals take place every year, with the top eight players in the world battling to win the end of season trophy.