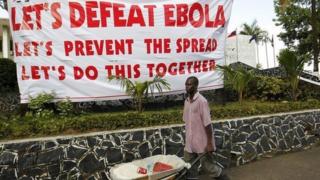 Ebola appeal launched by UK charities
An appeal is being launched to help people in West Africa affected by the Ebola crisis.
The Disasters Emergency Committee, which is a group made up of 13 UK charities, will broadcast adverts on TV and radio asking people to donate money.
They want to raise funds to help buy medical supplies and provide support for families.
Since the beginning of this year, around 5,000 people in West Africa have lost their lives to Ebola.
In the past, the DEC has launched appeals for floods, famines and earthquakes but not for a disease outbreak.