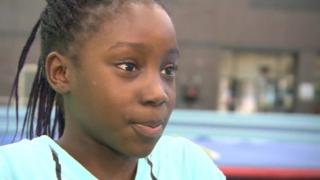 'Prize money gap needs to be closed'
Men earn more prize money than their female counterparts in 30% of sports, according to a study by BBC Sport.
The biggest differences in prize money were found in football, cricket, golf, darts, snooker, squash and professional road cycling.
A total of 56 global sports were looked at in the study. Out of 35 sports that pay prize money, 25 pay equally and 10 do not. Fourteen sports, including rugby union and hockey, do not pay any prize money at all.
Before 2004, the study found only athletics, bowls, skating, marathons, shooting, tennis and volleyball paid equal prize money.
We asked you guys whether you think equal prize money in sport is important.
Watch more Newsround videos