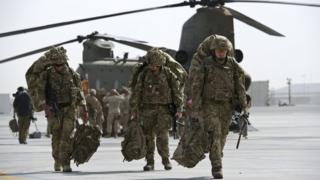 UK ends combat operations in Afghanistan
The UK's involvement in the Afghanistan conflict is over.
The last British combat troops are leaving the country, after 13 years fighting there.
Earlier today, these were the last British troops to fly out of Helmand province. Yesterday, Camp Bastion, the last British base, was handed over to the Afghan army in a big ceremony.
Here's Ricky with more.
Watch more Newsround videos