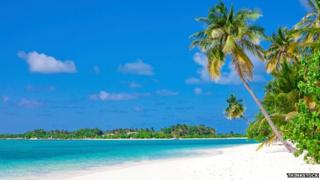 Thinkstock
Council leaders in England want a change to rules that mean your parents can be fined for taking you on holiday in school term time.
The Local Government Association says waiting for school holidays to go abroad can cost too much.
But the government say head teachers have the final say.
Fine for parents
Since September last year, councils have been allowed to fine parents who take children out of school without the head teacher's permission.
Parents who break the rules face a penalty of £60 per child.
This rises to £120 if not paid within 21 days.