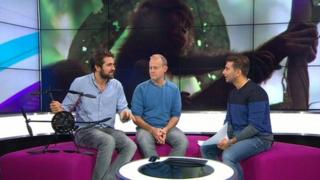 The making of new wildlife programme
A new wildlife programme called Life Story starts tonight.
It's presented by Sir David Attenborough and follows the dangerous journeys animals have to make, just to survive.
The Life Story team travelled to 29 countries across six continents and filmed 1800 hours of footage.
Ricky spoke to cameraman Theo Webb and producer Tom Hugh-Jones who told him what it was like to make the programme.