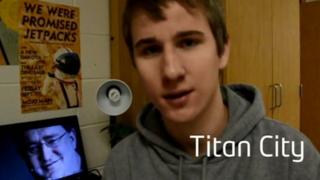 Teen who built Minecraft city talks to Newsround
A student from America has created a virtual city in the video game Minecraft.
Duncan Parcells, who's 19-years-old, spent five hours every week building it and has named it Titan City.
It's constructed out of 4.5 million Minecraft building blocks and contains 96 buildings.
Altogether, it took him two years to complete and he says New York was his inspiration for the city.