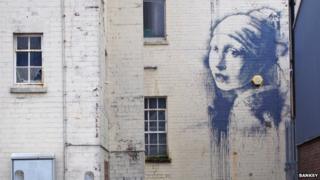 Banksy
A new mural by street artist Banksy has been painted on a wall in his home city of Bristol.
The image is a version of a famous painting by Dutch painter Johannes Vermeer called Girl with a Pearl Earring.
Girl with a Pierced Eardrum uses an alarm box as the earring instead of a pearl shown in the original painting.
The mural has already been vandalised with someone throwing black paint over it.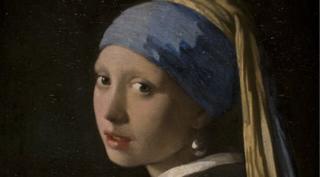 AP
No one knows the true identity of the secretive artist.
He posted a photo of this latest piece of work on his website to show it was him who did it.