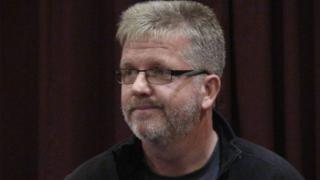 Avalanche survivor talks of escape
A British man who survived an avalanche in Nepal has been talking about how he escaped.
Paul Sherridan, who was trekking at more than 5,000 metres, had no map or compass but managed to escape unhurt and help other trekkers to safety.
Snowstorms and avalanches killed at least 39 people on the slopes of the Annapurna range in the Himalayas last week.
The trekking disaster is the worst ever to happen in Nepal.
Hear Paul Sherridan talk about his experience.
Watch more Newsround videos