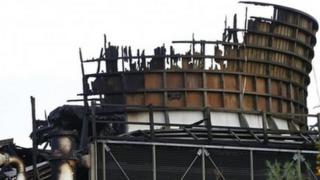 Investigation into power station fire
Firefighters are investigating the cause of a major fire at a power station in Oxfordshire.
It took 25 fire engines and about 100 firefighters to get the blaze at the gas-fired station under control.
It is not known what caused it but it started in one cooling tower before strong winds made it spread to two other towers.
The fire was put out at about midnight and no-one was injured.
Watch more Newsround videos