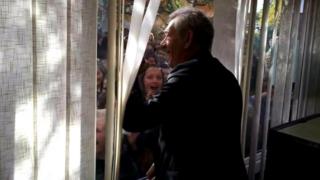 Gandalf gives exam advice
Sir Ian McKellen, who plays Gandalf in the Lord of the Rings movies, gave some exam advice to pupils whilst on a visit to a school near Bristol.
The words were actually lifted from his Lord of the Rings character Gandalf...
Speaking to a group of excited students, McKellen asked: "If you don't do your revision properly do you know what will happen?"
Before bellowing, "You. Shall. Not. Pass!"
Check out the clip, courtesy of Chew Valley School.
Watch more Newsround videos