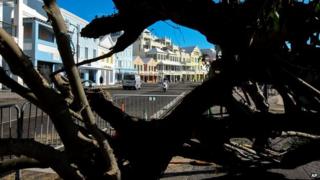 AP
The clear up has begun after Hurricane Gonzalo hit Bermuda, off the coast of North America.
Hurricane Gonzalo downed power lines and damaged buildings on the tiny Atlantic territory.
The storm made landfall on Friday, with heavy rain and strong winds of about 175km per hour.
Only minor injuries were reported in what was the strongest storm to hit the island in a decade.
It was the second storm in a week to hit the island.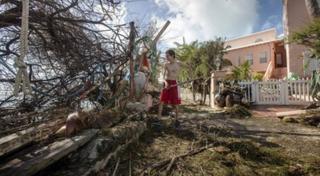 Reuters
Damaged trees
Gonzalo caused power cuts to 31,200 homes, although two-thirds of people had their electricity restored by Saturday afternoon, according to the Bermuda Electric Company.
The hurricane also caused flooding, felled trees and damaged buildings.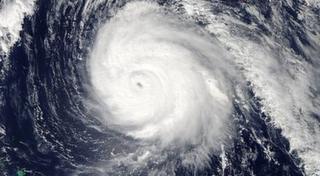 AFP