AP
An unmanned US plane on a top-secret, two-year mission to space has returned to Earth and landed in California.
The aircraft, which looks like a miniature space shuttle, is known as the Orbital Test Vehicle or X-37B and spent 674 days in orbit around the planet.
It touched down at Vandenberg Air Force Base on Friday morning.
Air Force officials have only told US media the aircraft performs "risk reduction, experimentation and concept-of-operations development for reusable space vehicle technologies".
This has led to different theories about what it was used for.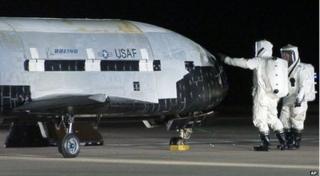 AP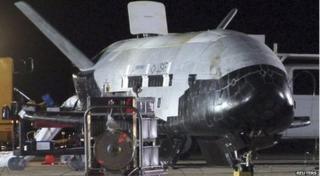 Reuters