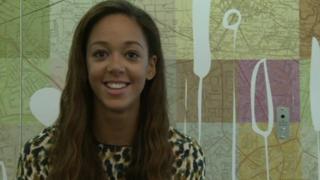 NR meets Katarina Johnson-Thompson
If you haven't heard of her already Katarina Johnson-Thompson could soon be stepping into Jess Ennis-Hill's trainers as the next British sports superstar.
The heptathlete has already broken Jess's national junior record and all eyes will be on her to bring back gold at the next Olympics in Rio.
So how does she handle the pressure?
Hayley caught up with her to find out.
Watch more Newsround videos