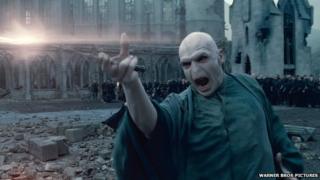 Warner Bros Pictures
JK Rowling's Harry Potter spin-off, Fantastic Beasts and Where to Find Them, will be turned into a film trilogy, movie production company Warner Bros has announced.
The three films are inspired by a fictional textbook written by a wizard called Newt Scamander who wrote about his adventures with various mythical creatures years before Harry set foot on the Hogwarts Express.
Fantastic Beasts is set for a 2016 release, and will be followed by two more films in 2018 and 2020.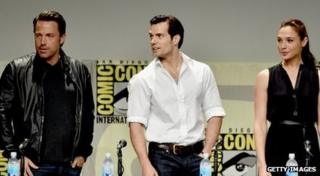 Getty Images
Warner Bros also announced a series of superhero films to be released in the next few years too.
Wonder Woman, played by actress Gal Gadot, is set to get her own film in 2017 too.
As well as starring in 2016's Dawn of Justice, Ben Affleck will also take on the role of Batman in Justice League Part One - which is scheduled for the following year.
The sequel, imaginatively named Justice League Part Two, is slated for 2019 with Henry Cavill and Amy Adams returning as Superman and Lois Lane for the films.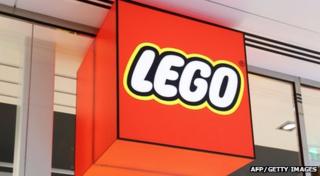 AFP/getty images
Lego Batman, voiced by Will Arnett in The Lego Movie, takes the lead in The Lego Batman Movie in 2017 and will return in The Lego Movie 2 which is set for 2018.
The Lego franchise will also include Ninjago in 2016.