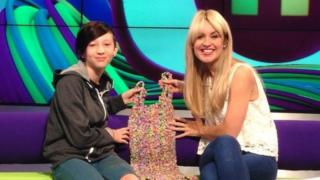 A dress made entirely from loom bands has finally sold for £220 at a charity auction.
The dress previously attracted bids of up to £170,100 on an online auction, but the buyer didn't pay up.
The colourful frock is made from around 20,000 different coloured loom bands.
Modelled by 12-year old Sian from Prestatyn in Wales, the loom band dress gained a lot of popularity over the summer, and even appeared on the Newsround sofa!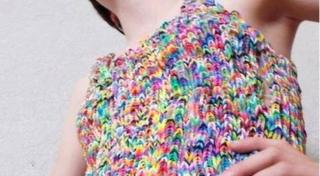 Ebay
The £220 the dress raised will go to a cancer charity.