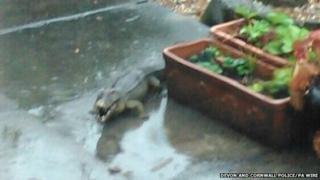 Devon and Cornwall Police/PA Wire
Police officers investigating an escaped crocodile in Plymouth discovered the rogue reptile was actually an inflatable toy.
A woman called for help after she saw the metre-long toy in her garden.
Her neighbours agreed it was too dangerous to approach, so they called the emergency services.
Police arrived at the scene with nets and riot shields to capture the croc, and threw water over it from a safe distance.
It was only after approaching the crocodile that they realised it was a harmless imitation.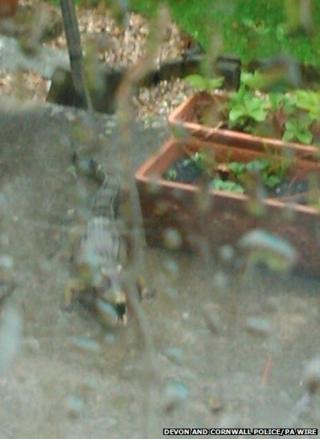 Devon and Cornwall Police/PA Wire
The embarrassed homeowner, who doesn't want to be named, said: "I'm absolutely mortified."
A spokesman for Devon and Cornwall Police said: "Police have apprehended the crocodile."
Nobody is sure how the toy ended up in the woman's garden.