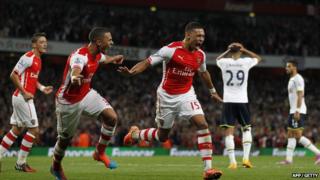 AFP/GETTY
A new study looking at the price of being a football fan has revealed the least and most expensive teams to support.
The BBC study looked at everything from the cost of a match day ticket to things like buying a shirt and the price of a pie.
It collected info on 176 clubs in 11 different divisions across Britain to reach its conclusion.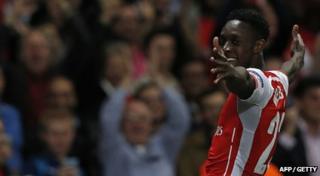 AFP/GETTY
Most expensive tickets
Arsenal has come out top as being one of the most expensive teams to watch live, with the most expensive match-day tickets costing £97.
Derby County and Sheffield Wednesday's £10 match day tickets are the cheapest in the top four leagues in England.
Arsenal's most expensive season ticket is also more costly than anyone else's at £2,013.
Man City have the cheapest season tickets in the Premier league, priced at £299.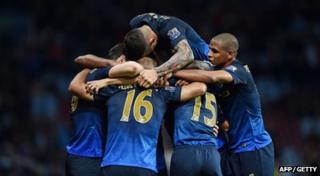 AFP/GETTY
Most expensive shirts
The two most expensive junior replica shirts in the Premier League are Man City's (£42) and West Ham's (£41.99).
Hull have the cheapest junior replica shirt at £29.99.
Conference club Barnet charge £49.90 for an adult shirt - more expensive than the price charged by 11 Premier League clubs.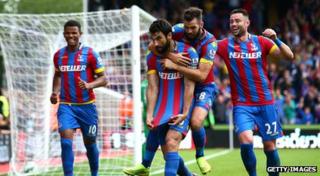 Getty Images
Most expensive pies
Kidderminster Harriers have the most expensive pie out of all of the clubs covered: the Conference side charge £4.50.
In the Premier League, Crystal Palace, Man City and Southampton all charge the most at £4 per pie.
The cheapest ones anywhere in Britain are at Scottish clubs Forfar and Queen's Park. They both charge just £1.20.