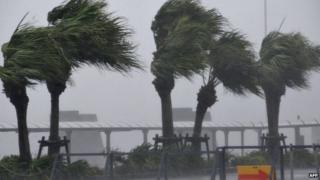 AFP
The strongest storm to hit Japan this year has injured at least 30 people in Okinawa.
Typhoon Vongfong hit the island on Monday morning and hundreds of thousands had to leave their homes.
More than 300 flights were cancelled, and the high speed bullet trains have stopped running because of the strong winds.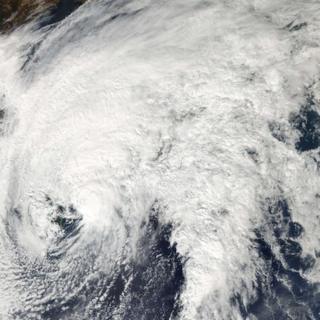 Weather experts say Vongfong could pass over the capital city of Tokyo on Tuesday.
BBC reporter Rupert Wingfield-Hayes says that although Vongfong has weakened considerably, it is still a huge storm.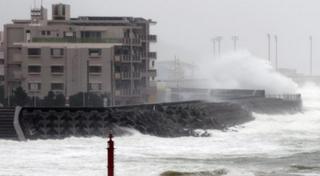 EPA
He says that when Vongfong hits the mountains of Kyushu it will cause a lot of rain that could cause widespread flooding.