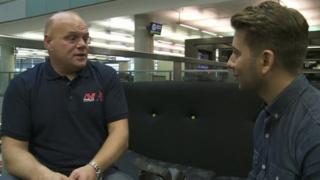 Viking treasure found in Scotland
A huge hoard of Viking treasure has been found in Scotland.
More than one hundred objects, including brooches and armbands were found.
A metal detecting enthusiast uncovered the treasure in a field in south west Scotland.
Experts say it's one of the country's most significant Viking discoveries.
Watch more Newsround videos