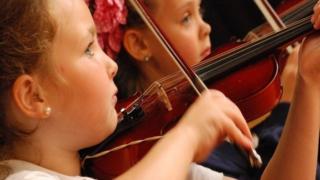 New classical music project
A massive new music project has started to try and get more of you into classical music.
BBC Ten Pieces has been launched in schools across the UK.
Stars like Dick and Dom, Katy B and Barney from Blue Peter star in a film which aims to get more of you inspired by classical works.
Jenny went to find out more.
Watch more Newsround videos