A massive new music project has started to try and get more of you into classical music.
BBC Ten Pieces has been launched in schools across the UK.
Stars like Dick and Dom, Katy B and Barney from Blue Peter star in a film which aims to get more of you inspired by classical works.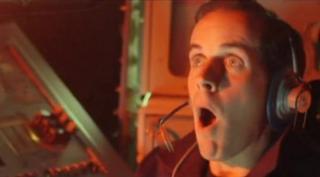 Your comments
I think classical music can be soothing, but I end up falling asleep in opera.
Evan, Denbighshire
I prefer pop music such as Katy Perry, Demi Lovato and One Direction.
Brianna
I like classical music a lot more than pop music because it is much more peaceful.
Oscar, London
I play the piano and I love music. I also play the guitar, when I am at home I write new songs and sing.
Oliver, Wiltshire
I usually listen to pop music but I play classical music on the violin and I absolutely love it!
Eva, Ireland
Ever since I started to play the violin I have been loving classical music! My favourite piece is 'Fantasy in D minor' which is by Mozart.
Mya, London
I like classical music because it's soothing and I like the different pieces that are played.
Jessica, London
This chat page is now closed. Thank you for all of your comments.