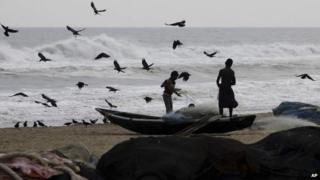 AP
Cyclone Hudhud has hit the eastern coast of India this morning.
It has brought heavy rain and strong winds of up to 120 miles per hour.
Up to half a million people have been told to leave their homes.
The cyclone has destroyed hundreds of trees and power lines in the area.
It is expected to continue to move across the country and cause more flooding.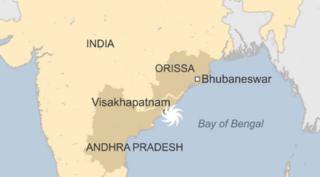 Relief centres have been set up in the states of Andhra Pradesh and Orissa. The Indian Navy and other teams are also ready to help.
Bangladesh has also reported high winds and rain.