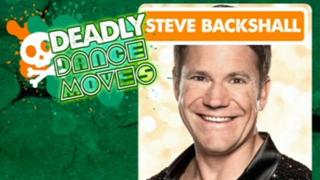 Steve Backshall's Deadly Strictly!
Steve Backshall is more used to the wild than the waltz - there's no doubt he is Strictly's deadliest species!
The CBBC star is busy rehearsing for this weekend's show, after surviving the first elimination last week.
Ricky challenged Steve to compare his Strictly competitors to the deadly animals he's used to chasing.
Watch to find out which creatures Steve thinks Frankie Bridge, Pixie Lott, Judy Murray and Jake Wood would be in the animal world...
Watch more Newsround videos