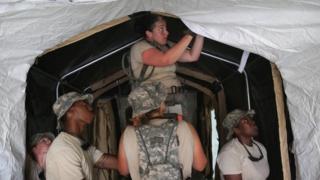 British troops to help tackle Ebola
The UK and America are sending soldiers to help people in the countries affected by Ebola to build better medical centres to treat those who have the virus.
Thousands of people have been infected in west Africa where at least 3,800 of people have died from it.
Health checks on people travelling from Africa have also been introduced at airports in America to stop it spreading.
Watch Jenny's report to learn more.
Watch more Newsround videos