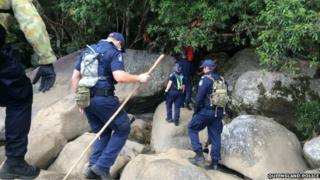 QUEENSLAND POLICE
A woman is recovering in hospital after being lost in the Australian outback for 17 days.
Shannon Fraser survived by drinking water from a stream and eating small fish and insects.
She had been to a watering hole with her boyfriend when they got separated.
Police officers searched for her using quad bikes and a helicopter which dropped coloured markers.
Family members said Ms Fraser followed these markers out of the bush to safety.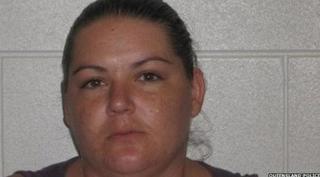 QUEENSLAND POLICE
Shannon's boyfriend Heath Cassady said somehow he knew they would find her.
He said: "She's been through a lot, it's amazing she's still alive."