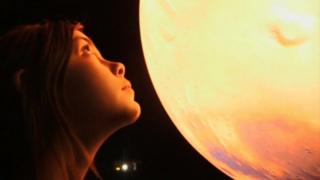 Teenager's mission to get to Mars
A 13-year-old from the United States has her sights set on being the first person to walk on Mars.
She has already been in training for years, and has become the first person to attend all three of NASA's world space camps to prepare herself.
It isn't just a dream for Alyssa Carson as NASA believe that she has a chance of making it.
The teenager says that failure is not an option in her ambitious quest to reach the red planet.
Watch more Newsround videos