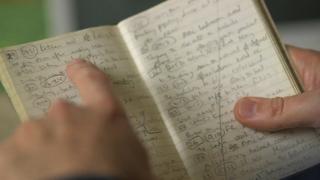 Bless you! The seven year sneeze diary
Do you know how often you sneeze?
Probably not as most people don't take much notice of such a small thing but for Peter Fletcher each sneeze is a big deal.
He's been keeping a diary of every time he sneezes since 2007.
He wondered how many times he would sneeze in his lifetime so he started counting.
Now every time it happens he notes the time and date, where he is, and what he is doing.
He has sneezed just over 4,000 times in the last seven years.
Watch more Newsround videos