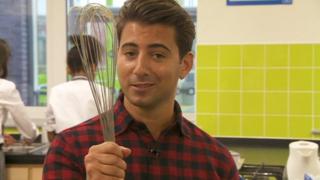 Kids inspired by Great British Bake Off
The Great British Bake Off has been pulling in more viewers than Strictly and The X Factor and it has got loads of people making a mess in the kitchen.
Tonight, the winning baker will be announced so Ricky's been finding out if the show has got you reaching for the egg timer and cooking up a treat.
Take a look at his report.
Watch more Newsround videos