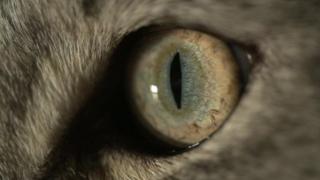 Cats - 3 things you might not know!
Ever wondered whether cats are more selfish than dogs, if cats have friends, or whether you should ever look a cat in the eye?
to discover more about them.
So we asked Cat Watch presenter, Liz Bonnin, to answer a few questions about our feline friends.
Cat Watch starts on Tuesday evening at 8pm on BBC Two.
Watch more Newsround videos