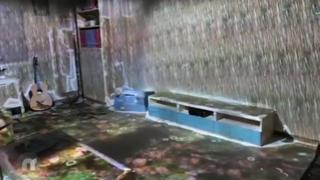 New tech turns entire room into game
Do you ever think that your bedroom is a bit boring? Well, maybe not for long.
Computer company Microsoft have designed a new system, called RoomAlive, that uses projectors and cameras to turn an entire room into an interactive gaming site.
It's still at test stage, but it could mean being able to play games on your bedroom walls!
Unfortunately it will probably cost thousands of pounds so you may have to start saving up now...
Watch Ricky's clip for more.
Watch more Newsround videos