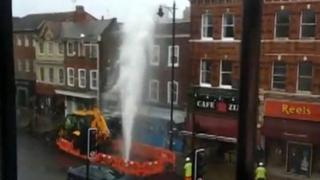 Burst pipe makes water shoot
A burst pipe has sent water shooting into the air in the middle of a road in south-west London.
It was accidentally damaged by a worker from a water company on Monday.
An engineer was sent to turn off the water and firefighters worked to stop homes and shops from getting flooded.
Watch the clip to see the burst water pipe.
Watch more Newsround videos