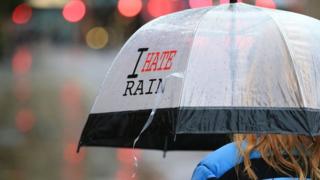 What's behind the weather change?
Many of you may have noticed a sudden change in the weather - from a warm September to a wet and windy October.
But that seems a long way away now. Weather forecasters have warned of strong winds and heavy rain this week, although there should still be some sunshine.
Severe gales have already left hundreds of people without power.
Ricky finds out more, with the help of BBC weatherman Nick Miller.
Watch more Newsround videos