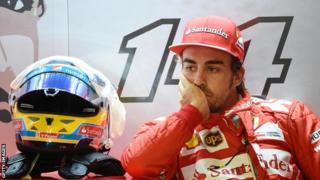 Getty Images
Fernando Alonso is to leave Ferrari at the end of the season and the team will replace him with four-time champion Sebastian Vettel.
Alonso has two more years to run on his contract but he and Ferrari have agreed to go their separate ways.
He's expected to join McLaren-Honda for 2015.
Red Bull said on Saturday that Vettel "advised them" he would leave.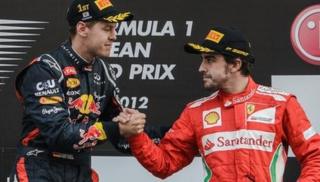 Getty Images
Team principal Christian Horner revealed that Vettel only told him of his decision to leave on Friday night, hours before the official announcement was made.
"It was last night when he sat down and informed us. All I can do is wish him the very best for the future," said Horner.
Vettel will be replaced at Red Bull by Russian Toro Rosso driver Daniil Kvyat.
Alonso's decision to leave Ferrari came because the double world champion lost faith in Ferrari's ability to deliver him a title-winning car.
'Honda are a better bet'
He believes McLaren and new engine partner Honda are a better bet.
Ferrari has had a long-standing agreement with German Vettel that he would join them when he leaves Red Bull, who brought Vettel into F1 and took him to four world titles from 2010-13.
Vettel has had a disappointing season in 2014, out-shone by new team-mate Daniel Ricciardo, and has decided it is time to move on from the team.