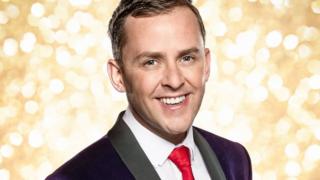 Radio 1 DJ Scott Mills talks Strictly
Earlier this week, Jenny met up with Radio 1 DJ Scott Mills to discuss all things Strictly.
He tells Newsround all about the other contenders, including CBBC's own Steve Backshall, and the rivalry between Pixie and Frankie.
Jenny also asked him about the costumes and his chances of winning the entire competition.
It's time to grab those sequins!
Watch more Newsround videos