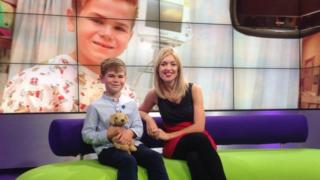 7-year-old wins Pride of Britain award
A seven-year-old boy has won a massive award to recognise all of the fundraising he's done.
Ted from Cheshire will take home the Pride of Britain Award for Young Fundraiser of the Year.
On Monday, he'll meet some of the biggest celebrities to pick up his prize at a special ceremony in London.
Ted and his teddy, Rufus, came in to the Newsround studio to talk about his amazing achievement.
Watch more Newsround videos