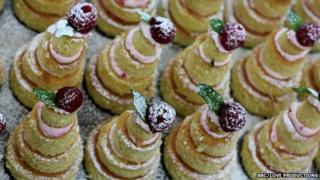 BBC/Love Productions
The final of the Great British Bake Off is just under one week away and we now know the three bakers ready to battle it out for victory.
Richard, Luis and Nancy are hoping they can go home as the 2014 Bake Off champion.
The hit show has been credited with encouraging the nation to get baking again with the latest series pulling in more than 10 million viewers a week.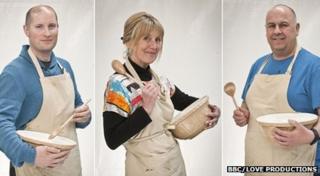 BBC/Love Productions
We want you to help Newsround build up to the final by sending us photos of the amazing, show-stopping cakes you've baked.
Update, 10th October: Thank you to everyone who sent in their baking creations. Click here to have a look at our photo gallery.