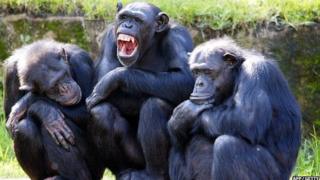 AFP/GETTY
Chimps have delighted scientists by making new tools in the wild in Africa.
Researchers from the University of St Andrews in Scotland noticed a group in Uganda fashioning a new type of sponge from soft moss to drink from.
They used to use leaves.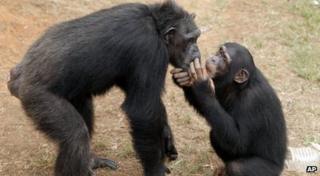 AP
The other chimps watched and copied and use the same behaviour.
They believe they've witnessed wild animals developing a new culture for the first time.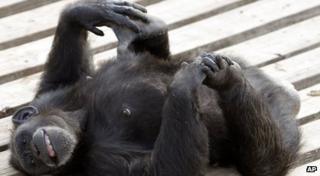 AP
The lead researcher, Doctor Catherine Hobaiter, says she's never seen anything quite like it before.
Chimps share about 95% of human DNA.