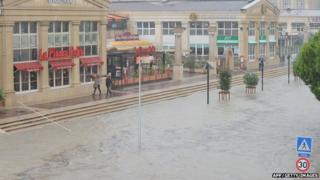 AFP/Getty Images
Storms in the south of France have caused severe flooding.
The city of Montpellier was left under water when nearly half a year's worth of rain fell on Monday.
The storm caused the River Lez to burst its banks and flood the city centre.
On Tuesday, France declared a state of natural disaster in around 60 towns in the south of the country.
Most of the rain fell in just a few hours.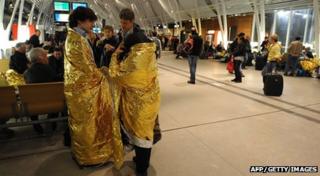 AFP/Getty Images
The rainfall broke all records, which date back to 1957.
More than 4,000 people spent the night in emergency centres and schools.
Rains are expected to ease in the coming days.