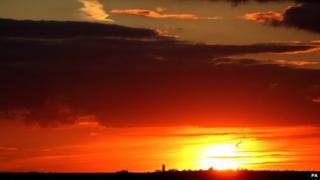 PA
September has been the driest September since records began over a century ago in 1910, according to provisional figures released by the Met Office.
There was just 19.4mm of rain up to 28 September - one fifth of the normal level.
It's also been one of the warmest Septembers in the past 100 years with an average temperature of 13.9C.
But forecasters say October will be cooler, wetter, and windier.
The Met Office has rainfall records dating back over 100 years. The last driest September was in 1959, when there was 23.8 mm of rain.
Northern Ireland was the driest part of the UK with just 6.5mm of rain.
Scotland was the wettest, experiencing 33.3mm of rain. Even that is the second driest Scottish September in the record books.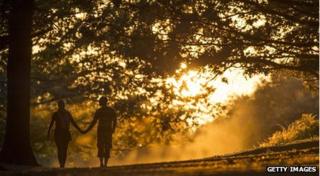 Getty Images
Impact of jet stream
Forecaster Peter Sloss from the BBC Weather Centre said 'the dry spell had been caused by an area of high pressure which had dominated the UK's weather throughout September. It built up at the end of August and stayed put''.
"That was down to the jet stream, which diverted areas of low pressure and the wetter weather towards Iceland."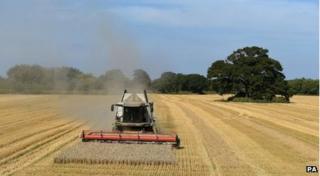 PA
No fears about a drought
Trevor Bishop, the Environment Agency's deputy director of water resources, said there's no danger of a dry September leading to water shortages.
"We look ahead by modelling how rivers and groundwater could respond to different future rainfall patterns."
"The results show a broadly positive picture and even if rainfall is below average this autumn the country will not go into drought."