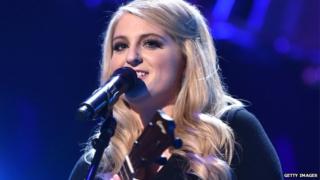 Getty Images
US singer Meghan Trainor has become the first act to enter the UK top 40 based purely on streams of her music.
She entered the singles chart at number 33 with All About The Bass, three months after rules changed to count streamed songs towards chart positions.
The track racked up 1.17 million streams over the past week. The song is not available for download or physical sale until Monday.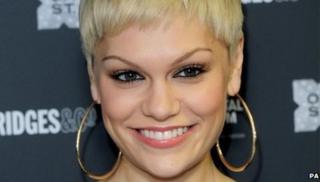 PA
Meanwhile Jessie J landed her third UK number one single with Bang Bang.
The collaboration with Nicki Minaj and Ariana Grande, went straight into the top spot.
Bang Bang knocked Sigma and Paloma Faith's collaboration Changing off the top spot.
"I'm going to celebrate every minute of it, I might even go bowling," said Jessie J.
Alt-J top album chart
In the album chart, British indie band Alt-J went to number one with This Is All Yours.
The album is the band's follow-up to their Mercury Music Prize-winning debut, An Awesome Wave.