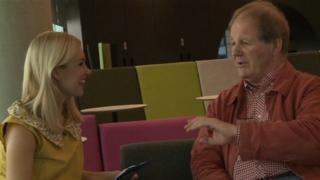 Michael Morpurgo answers your questions
War Horse author, Michael Morpurgo has written a new book marking 100 years since the start of the First World War.
He says the idea for 'Listen to the Moon' was inspired by a story from his own family.
The famous writer came into the Newsround studio, where Hayley put your questions to him.
Watch more Newsround videos