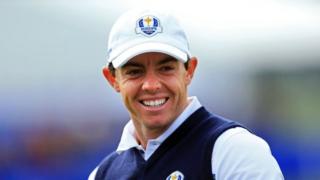 Rory McIlroy's Holywood home
It's the first day of the famous Ryder Cup and the world's number one golfer, Rory McIlroy, is in action.
The competition pitches Europe's best players against those from the US.
Rory's had an amazing year, so Ricky jetted off to find out what impact his success has had on his hometown of Holywood in Northern Ireland.
Watch more Newsround videos