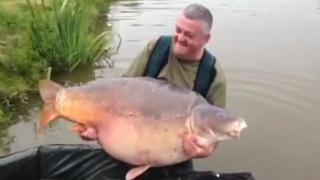 Amateur angler catches monster carp
An amateur angler from Greater Manchester has caught what's believed to be the largest common carp in the world.
Warren Harrison caught the 91lb fish at the Euro Aqua Lake in Hungary, where he also caught two huge Mirror carp.
He's now the talk of the fishing world and is hoping to catch a 100lb carp on his next trip.
Watch more Newsround videos