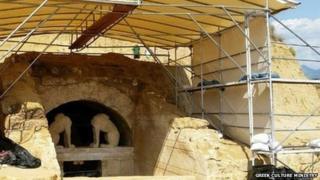 Greek culture ministry
A massive tomb's been discovered by archaeologists in northern Greece.
It's thought to be the largest burial site ever discovered in the area and has taken experts two years to unearth.
The tomb dates back to the time of Alexander the Great of Macedonia, in the 4th century.
But it's not clear who might be buried there.
Women are ancient guardians
Inside, archaeologists found two huge marble statues, in good condition.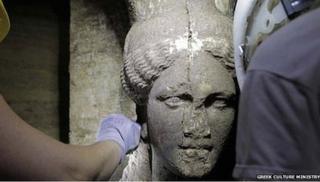 Greek culture ministry
Each of the marble female figures has one arm pointing out, which is thought to help prevent people coming inside the main chamber.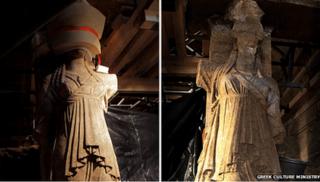 Greek culture ministry
The site where archaeologists are still digging, is protected 24 hours a day by two police officers. They want to keep tourists away from the nearby village of Mesolakkia.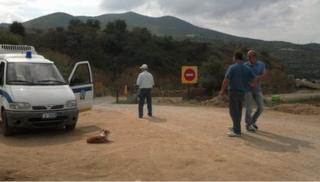 Giorgos Christides
The teams progress has now slowed down since workers found third chamber that is in danger of collapsing.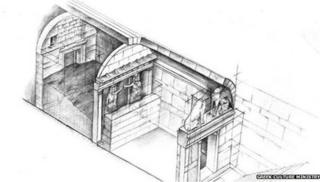 Greek culture ministry
Archaeologists agree the magnificence of the tomb was built for an important person - some believe it was for Alexander the Great himself- others think it's for a close member of his family.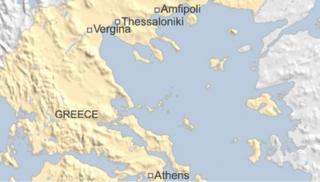 Local farmer Antonis Papadopoulos said: "The magnitude and opulence of this tomb is unique. Common sense says he is the one buried inside." Another says the villagers are "hoping they have won the lottery".