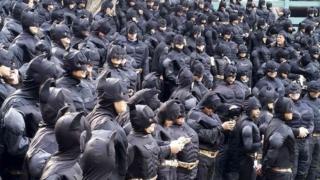 Record-breaking caped crusaders
You might have thought there's just one Batman - but that's definitely not the case.
In the Canadian city of Calgary, 542 caped crusaders got together to break the World Record for the "largest gathering of people dressed as Batman."
The costumes passed inspections by a Guinness World Records representative, who saw them standing in the same place for five minutes.
Holy smokes!
Watch more Newsround videos