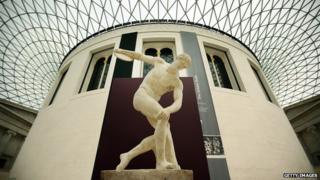 Getty Images
The British Museum in London - complete with all of its exhibits - is to be recreated in the video game Minecraft.
It's part of a project to get more people interested in the museum and what it has to offer.
Almost six million people visit the museum each year, which holds eight million objects and gamers will soon be able to take a virtual stroll around the museum in the Minecraft world.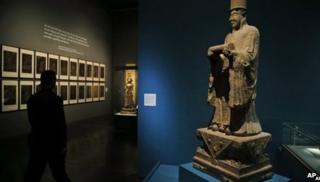 AP
Minecraft is one of the top selling apps in the world and last week it was sold to Microsoft for $2.5bn (£1.5bn).
The project is currently in the early planning stages, but a spokesperson from the museum said they would be interested in asking for volunteers to help them build it digitally.
One British Museum employee posted details of the project on a social media site, asking for volunteers to get involved.
He received an enthusiastic response from Minecraft fans around the globe.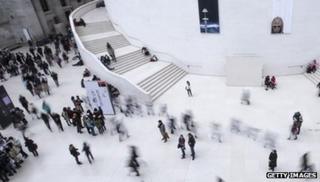 Getty Images
Many other real-life replicas have been built in the Minecraft world, including the city of New York, the Coliseum in Rome, and the Pyramids in Egypt.